Giving back to men and women in uniform is something that has a huge history and tradition in the United States, as it is one of the signs of people's gratitude for what they do for their country. In case you want to do it as well, today we are going to talk about what is Grace For Vets and how it contributes to the veteran community.
Essentially, Grace For Vets is a non-profit organization that unites the car wash industry on a very special day in the American calendar – Veterans Day. In this section, we are going to touch on what this organization does and how it contributes to society and the veteran community. Below you will find everything you need to know about the whole project, so read on if you want to find out more.
Grace For Vets Mission
The mission of this non-profit organization is to honor every man and woman who has served or is currently serving their country. This is a program that unites all the car washes across the country on November 11th, Veterans Day. The goal is to provide free car washes to all veterans and service personnel on this special day.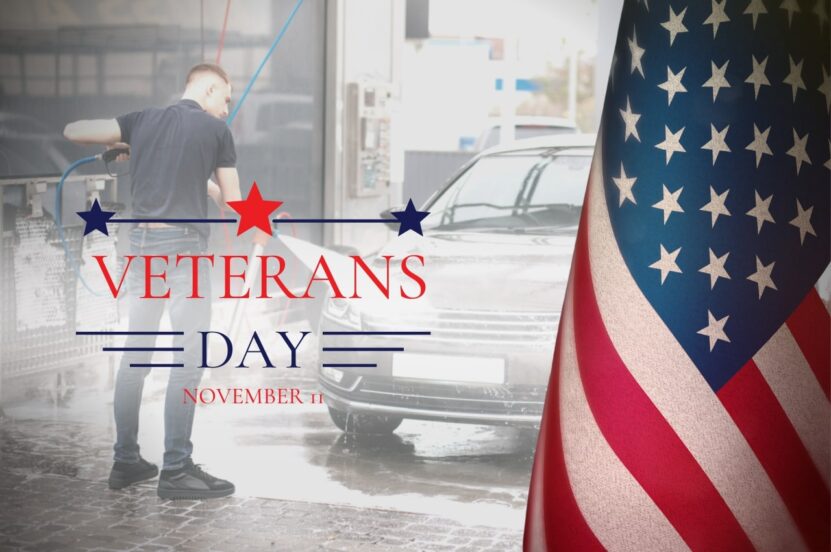 Who Founded Grace For Vets?
Grace For Vets is an organization founded in 2004 by a single car wash operator, and it is a program that has evolved over the course of years. Starting from such a small number of car washes, over the years, several thousand from four countries chipped in to make Veterans Day much more special.
The founder of this non-profit organization is Mike Mountz, who was inducted into the International Carwash Association's Hall of Fame in 2010. He also served in the United States Army and sustained injuries while serving stateside. Afterward, he was taken to a facility outside of Valley Forge that had many amputee soldiers.
He never erased from his memory everything that he saw there. Thousands of soldiers with missing limbs really got to him, so he got his team to rally around, creating the Grace For Vets organization. It was founded because he wanted to do something that would thank everyone who has served and sacrificed so much for their country.
Thousands of veterans' cars were washed every year on November 11th, and employees of the car washes that participated said it was their favorite day of the year. Over 260 thousand cars are now washed each year worldwide on Veterans Day, and over three million cars have been washed since this program was founded.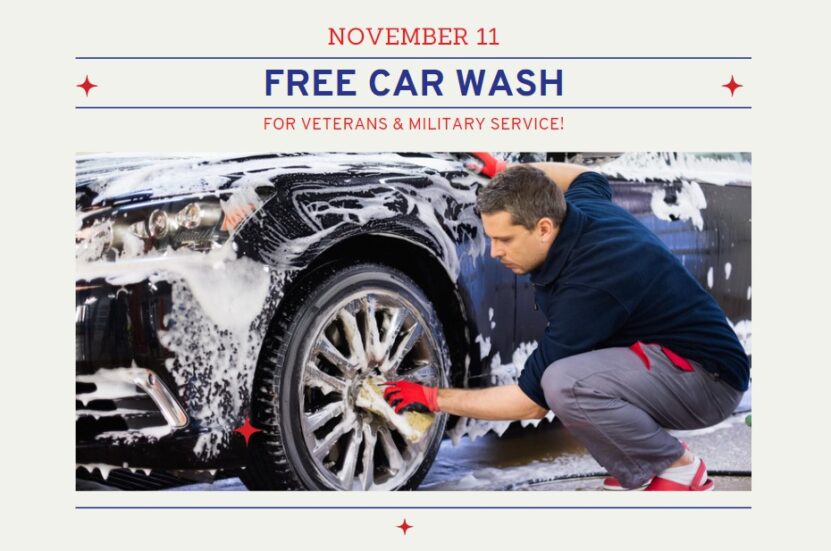 How Does Grace For Vets Work?
Every car wash operator that wants to give back to the veteran community can always sign up for this project before Veterans Day, and thousands of independent and often competing washes across the country participate each year. Every participant car wash opens its doors to all veterans and active service members, providing free washes all day long.
Veterans do not have to show their IDs or any kind of proof to get the free wash. Although this may lead to abuse, the team behind the Grace For Vets organization believes that the program must be based on one of the guiding principles for a veteran, which is "honor."
Closing Thoughts
Giving back to the community is very important, especially when it comes to people who have served their country and sacrificed so much for it. Everyone can chip in their own way, and if you are a car wash owner, you can also contribute and show how thankful you are for the service of the veterans.